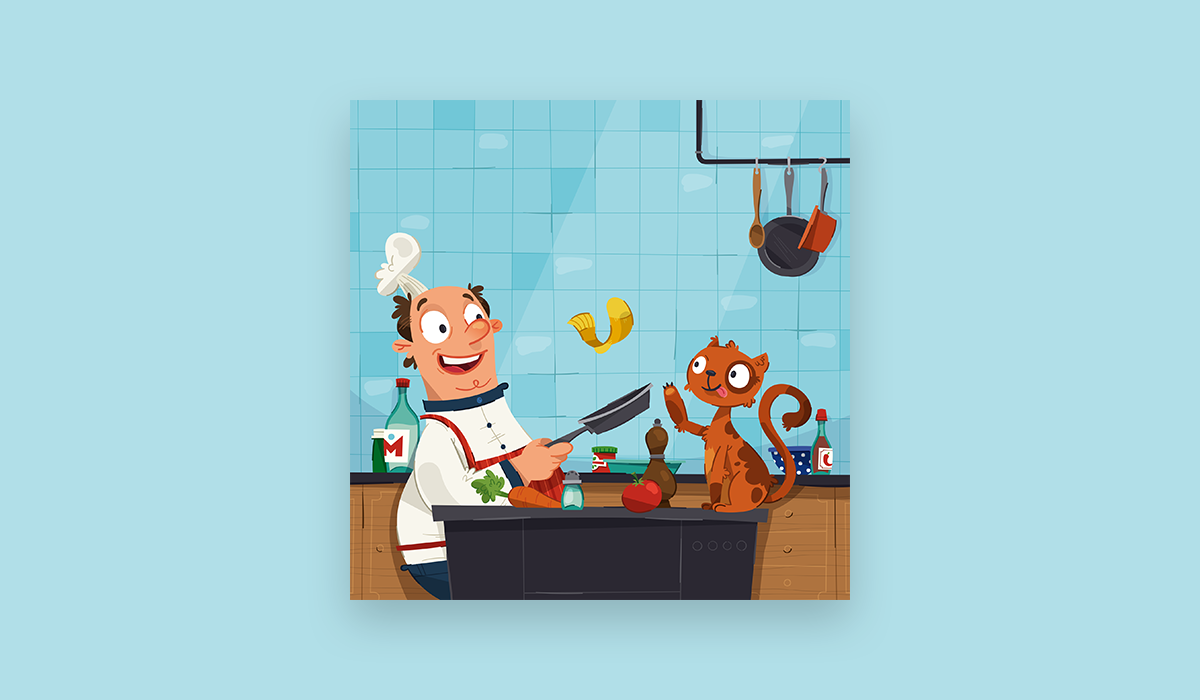 Averbode publishers
gave me the opportunity to illustrate a children's book for Zonnekind magazine. The story is about a cat hanging around in the kitchen of a cook, stealing all sorts of food. 
The target audience is children between the ages of 6 and 8.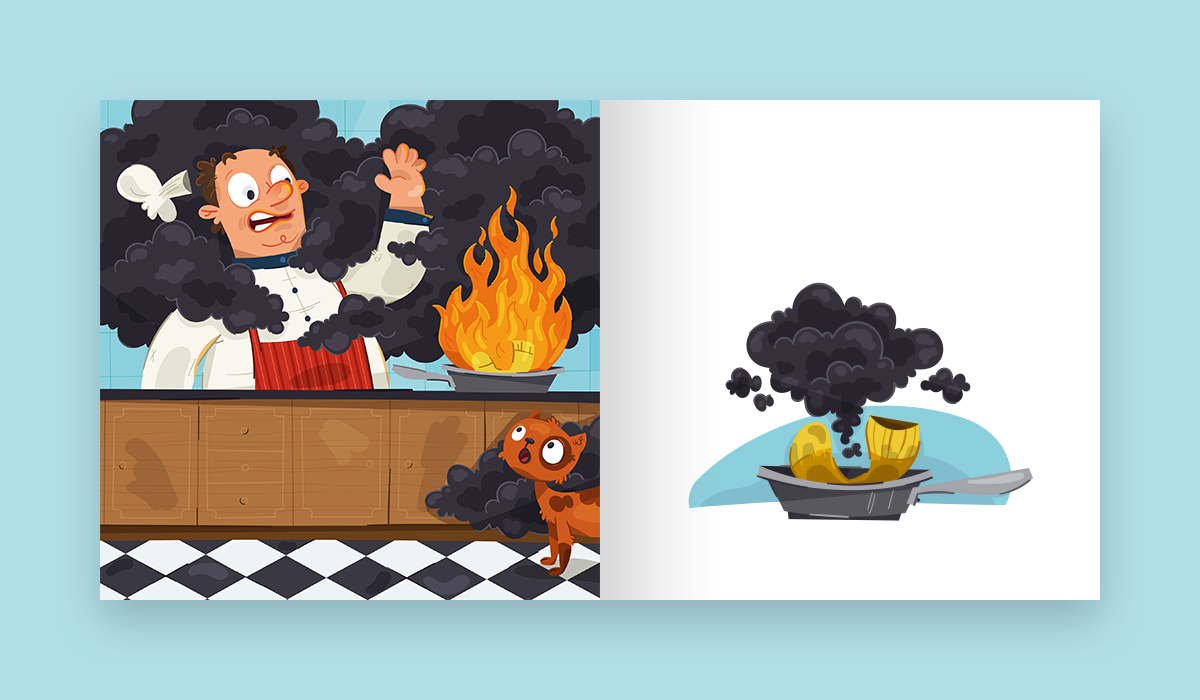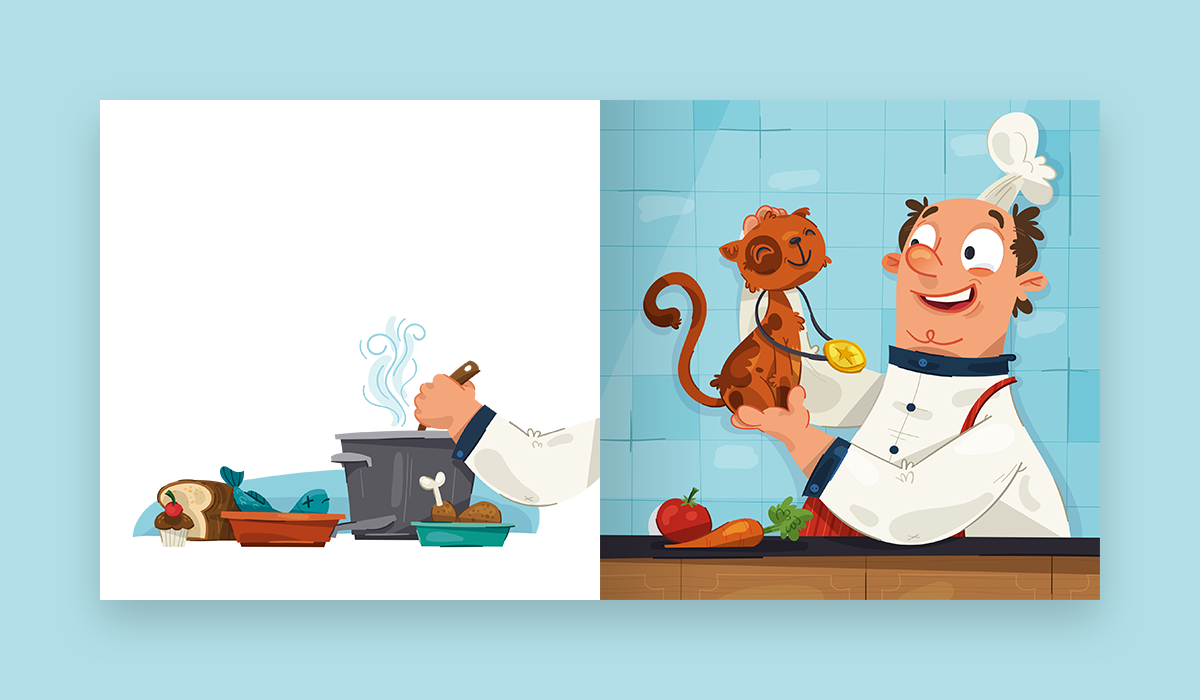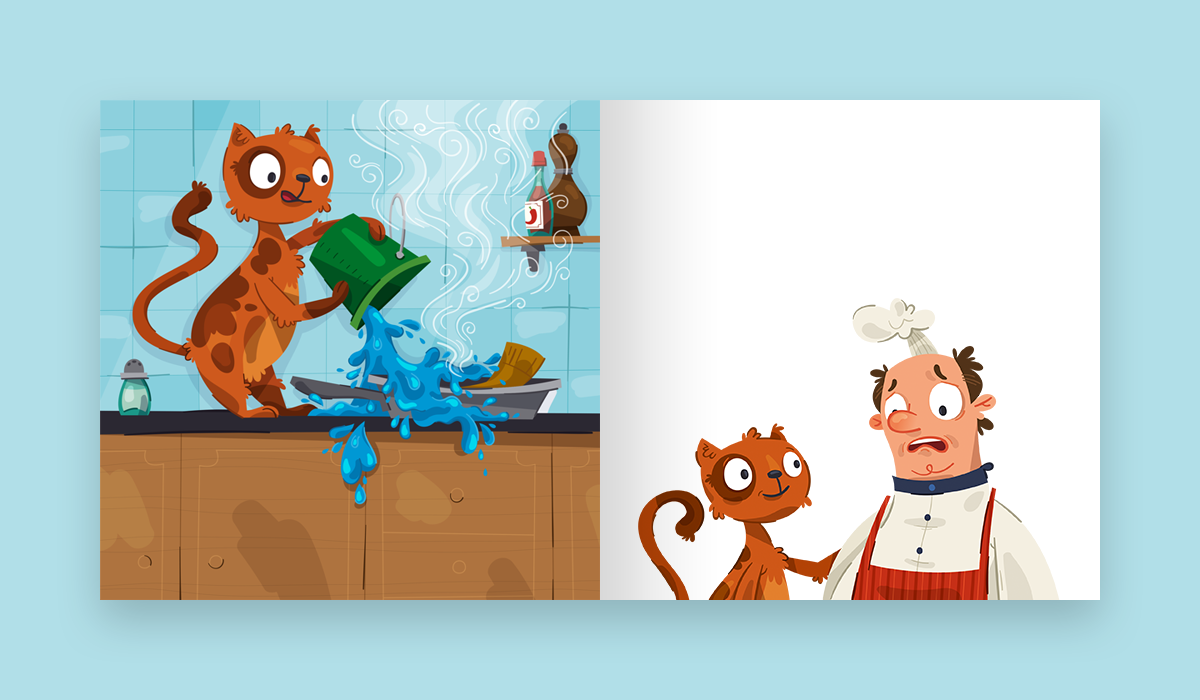 A selection of the original sketches for this edition.